WINTER 2019-2020 RESET: NEW DRUMMER AND A SUPER SINGLE RELEASE!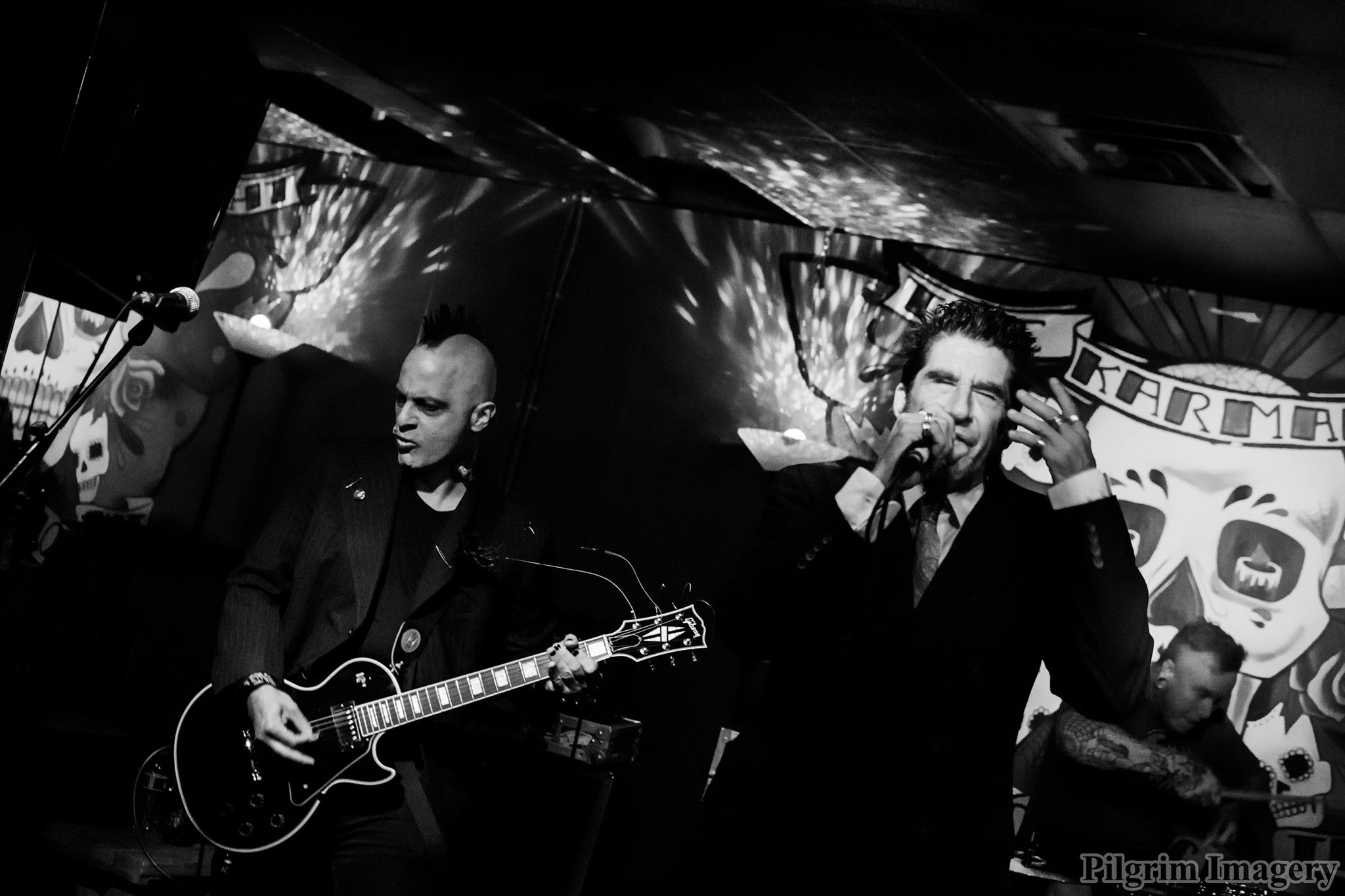 Finishing the decade with a chill, how about that Artic Vortex? It's a good think that climate change is not well upon us, otherwise the summers would be getting hotter, and the winters more intense and colder. Not to get all apocalyptic about it, but these are the repercussions of a living planet that may not appreciate all the things we are foisting upon her. Ecocide…it's more than just the title of our last album.
So, having said that, we all need to keep putting one foot in front of the other, conscious that each act matters. Activism starts with each of us, and as a band, we believe that being aware of all that is going on with and around us, is fundamentally important. It is never too late to start making the changes that matter!
So, as a band, we usually try to make songs that either reflect current realities or offer perspectives that consider alternative looks at those realities. Often those deeper looks consider questions like…how in the hell did we get here? For instance, Ecocide, released in 2018, features songs like Bad Monkeys, Blacksnake, Decay, Look Up Bro, Horrifying, Falter and Raven. Check out the lyrics posted on the usual sites if you are interested in those perspectives.
So, enough of the waxing poetic and on with the Announcements! Andy David is the new Unit F drummer. A well-traveled musician whose last stint was in the so-cal band Failing Up, Andy brings an amazing talent for percussive precision which is matched only by his dynamics. Unit F has always favored hard hitting drummers, so Andy certainly fits that bill.
As an added bonus, Andy enjoys the songwriting process….and his involvement working with guitarist Dave Costa and vocalist Mel Schantz shows why that can be a good idea. Looking forward to 2020, Unit F will again be touring with new material that should compliment the songs we play from Ecocide, Comes the Day and American Shutdown. Here is a little hint…if preliminary runs are any indication, the new songs will be…emm, harder hitting without sacrificing content or relevancy. We won't try and claim hardcore, but it's getting pretty core.
Enough about what is to come, lets talk about what is here. To finish off 2019 with a bang, Unit F is pleased to announce the release of a 'Super Single', tentative titled Human Zoo, a four-song release of the material we started mid 2019. Representing the line up of Dave Costa, Mel Schantz, Guillermo Santacruz and Phil Moore, these are the four songs that were to have been included in a full length, but given the recent line up changes, we decided to finish the four and get on with the new full length in 2020. We will release the full songs on all digital platforms: Reverbnation, CD Baby, Bandcamp, Soundcloud and so on. In fact, we may package up some CDs or Vinyl 7"s for release via our primary website www.UnitFmusic.com.
The Super Single concept is something we are going to play with. As it happens, we will probably release the hard copies with artwork later, and perhaps bundle it up with some new merch thingies. The songs include Memo (to myself), Jesus Saves (sarcasm here people), Human Zoo and It's Okay. Lyrics will be posted as well, and who knows, maybe a video or two. Feel free to leave your comments….absolutely everywhere.
Unit F has a long history of putting on good shows and making good records, and we no intention of changing that in 2020. We want to express our appreciation for all of your support at the shows, in person and online….for the bands we have played with and the clubs and festivals we have played…and to express gratitude for all those who have done so much to help us to bring this music to life! Stay tuned for more details and thank you everyone who have been relentlessly supporting us for all these years.
We will see you soon!
Cheers! Mel, the singer guy, Unit F